---
Welcome to the latest edition of Word at Work, the Bible Society NI magazine!
In this edition we hear from Bible Societies around the world and how they are dealing with the COVID-19 pandemic. We've also included resources for you and your church and an article on the "Bible for Every Cuban" project.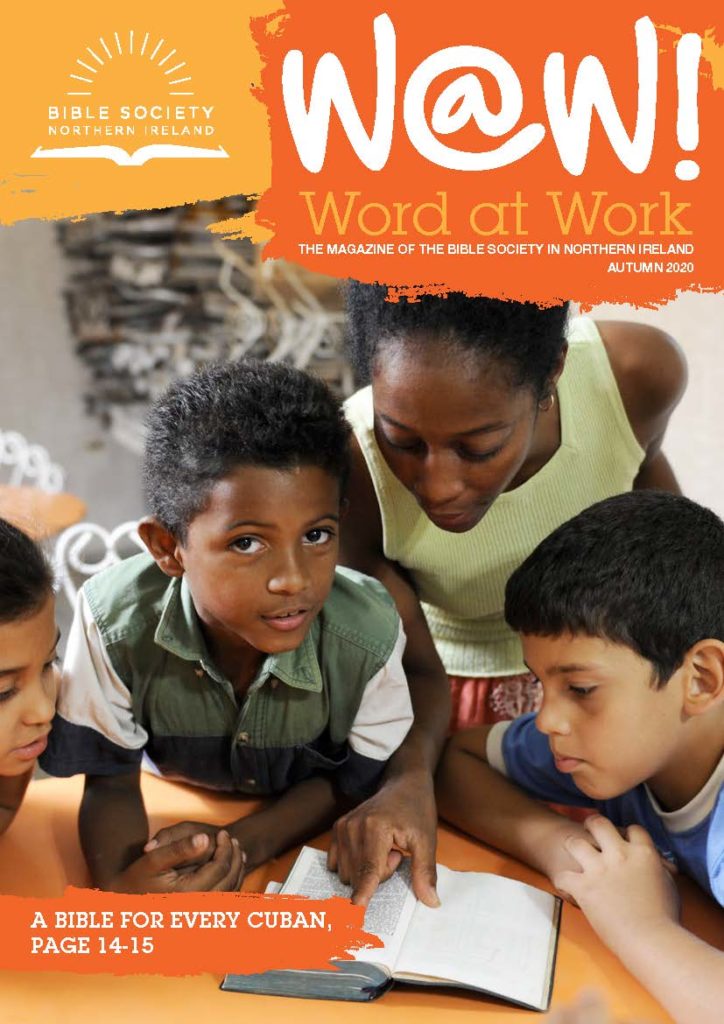 Links to some of the resources talked about in this issue:
If you would like to donate to our work please fill out the form on the right of this page.