Over the weekend of the 28th June to the 1st of July 2019 we had the opportunity to have a stand at Summer Madness. Summer Madness is a Christian festival that has been running for over 30 years and brings young people from all over Ireland together to worship. This year it was held in Glenarm Castle grounds, with hundreds of people attending.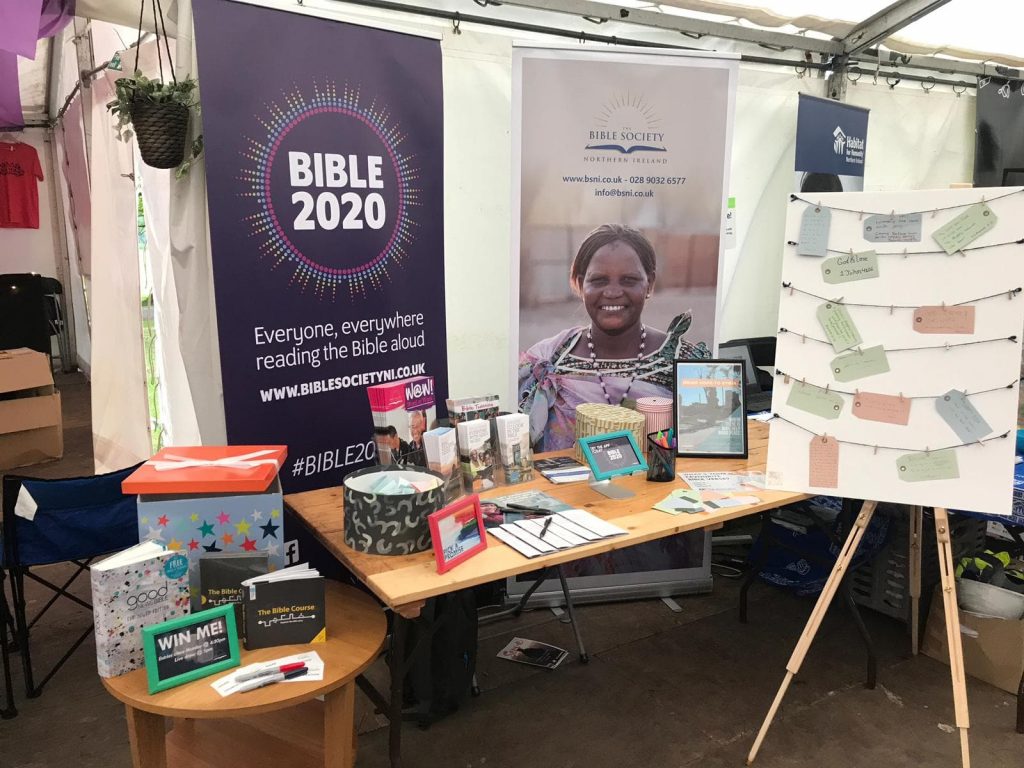 We had many great conversations with people about the work of the Bible Society. It was great to meet so many young people passionate about the Bible and how God can use it to shape their lives. We were able to promote our Bible 2020 app, as well as giving away literature on how they can better engage with their Bibles. The young people who came to our stand were encouraged to share their favorite Bible verses and to pin them to our board, which was such an encouragement.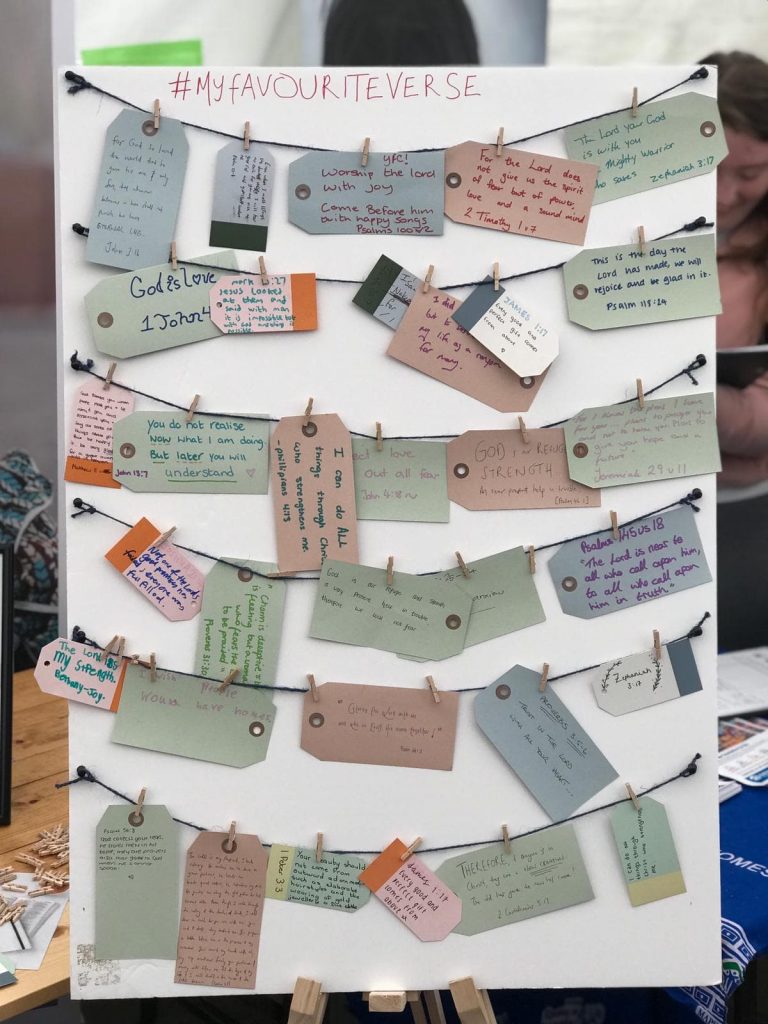 We would ask you to pray for the next generation that God is bringing up. Pray that they would be a bold and passionate people, with God's Word at the center of their lives.
Over the next few weeks we will be attending Keswick Portstewart, New Wine, Elim Wondrous, New Horizon and Bangor Worldwide. If you are attending any of these events we would love to see you and have a chat about our work.