We all enjoy a wee muffin or a slice of cake, so why not take this love and use it to raise a bit of money? Whether you've been baking for years or you're looking for a good excuse to give it a go, 'Bake for Bibles' provides the perfect opportunity to get the oven on and raise a bit of money while you do it.
'Bake for Bibles' comes in many different forms – from coffee mornings to Bake-a-thons, there are lots of ways to raise money. Download the Fundraiser's Pack and get some ideas of an event you could run, or get creative and come up with something completely different! By organising a 'Bake for Bibles' event you will be partnering with Bible Society NI and taking a stand against Bible poverty!
Download the Fundraiser's Pack here.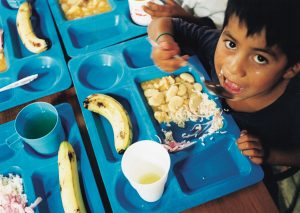 Looking for materials to help make your 'Bake for Bibles' event stand out? Here are lots of wee bits and pieces to get you started…
Poster to advertise your event
Leaflet to tell people what you're fundraising for (print double-sided, 2 pages to a sheet to create an A5 folded leaflet)
Bunting to decorate your room
Blank price tags to use at a cake sale
Sponsor Sheet for your sponsored activity
We're here to help you as much as we can, so please get in touch if you have any questions. Follow us on Facebook to receive updates on 'Bake for Bibles' and see what other people are doing to get involved. And remember, let us know what you get up to – we'd love to see what creative things people are doing to 'Bake for Bibles'.