Children in Ghana love to learn about the Bible in class. Many children don't have their own copy of Bible to study; their teacher will read from their Bible and teach the class, but the children cannot read along. They also have no way of studying the Bible at home.
We have supported this project for many years and have helped to distribute well over 1 million Bibles to school children in Ghana, but there are still children waiting.
Over half the population of Ghana (almost 30 million) is under 25, and the Bible Society there is working to provide millions of children in education with their own Bible.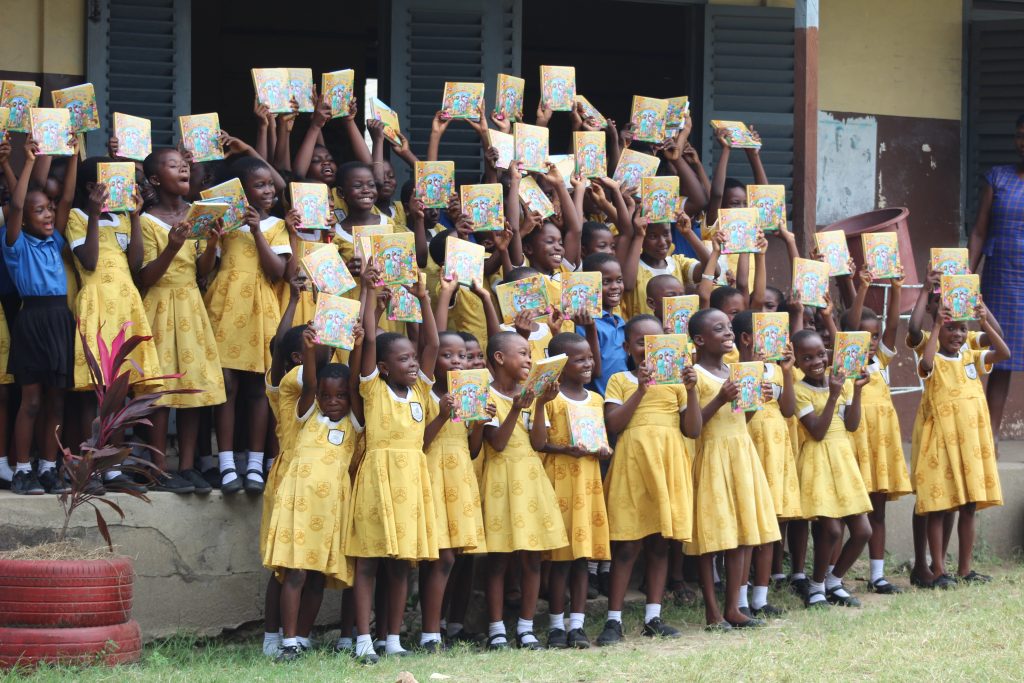 This project works with primary school children from ages 6 to 12, mostly in rural and semi-urban communities.
This project reaches not only the children that receive the bibles but also their families as they read it to their parents, siblings and wider families who would otherwise have no access to Scripture. In many cases these children are the first to be educated in their families. It is through their children learning about the Bible in school and reading it to them at home that parents hear the Bible for themselves. The Bible is having a great impact on not only these children, but their whole families.
It is evident that the Bible is having a positive impact on many of these young lives. There is a noticeable change in children as they put into practice the Christian values that they have learned through their religious education classes.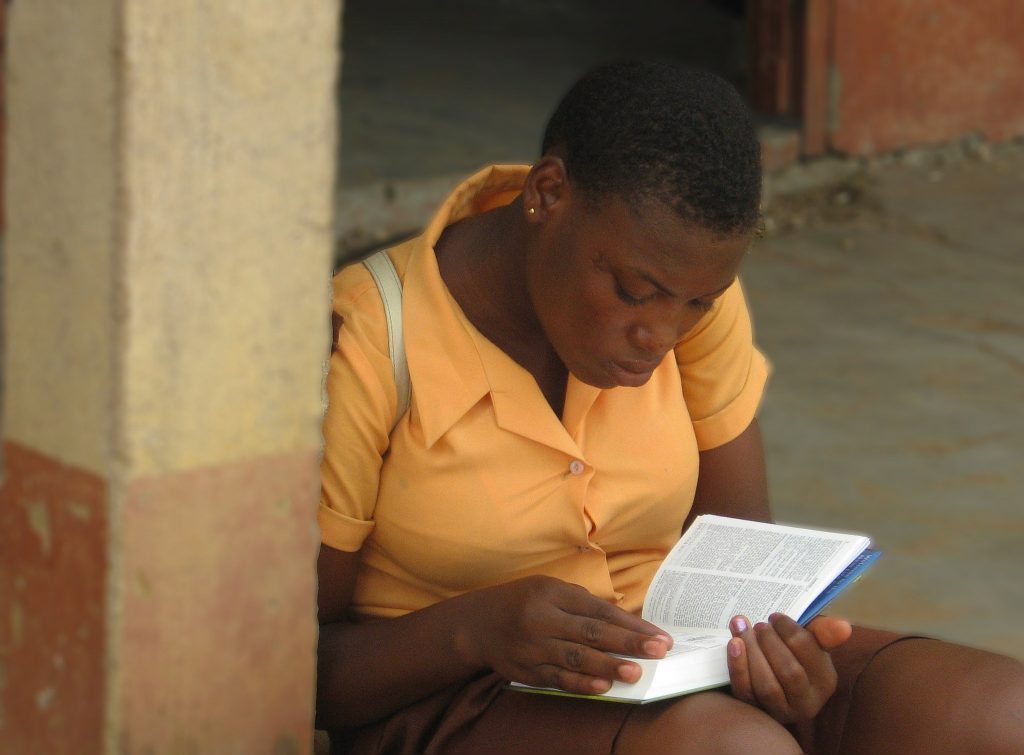 Lucy (pictured left) received a Bible through this project and became a Christian through reading and studying it. She tells us about the effect that her new Bible has had on her as she continues to grow in her faith:
"I love to read the stories in my Bible, and I know my life will change for the better because I now know the reward of being obedient to my parents and loving others. I have found new hope."
It is the Bible Society of Ghana's prayer that through this project children will grow in their Christian faith and knowledge of the Bible. With your help we can provide the Bibles needed to give these children the opportunity to read it for themselves.
Every year the Bible Society of Ghana is contacted by teachers requesting Bibles to give to their students. The demand from the teaching staff to provide their children with Biblical materials is high.
Please help us to meet this demand by donating today. Here's what your donation could do:
£18 provides 6 students with a portion of Scripture each.
£30 provides a Bible each for 6 school children.
£150 provides 30 Bibles for a whole class of children.
Cover photo: A girl shows her new Bible she has just received to her friends.