The Christian population in Mainland China continues to grow, with unofficial figures suggesting a figure of 100 million Christians. With this growth comes an increase in demand for Bibles. So many people would like to own a copy of the Bible for themselves and yet for a lot of people it is just too expensive to afford. More than 90 million people in China are living on less than US$1 a day, and so to afford a Bible the price needs to be greatly reduced.
Bible Societies across the world are working in partnership with the Amity Printing Press at Nanjing. This huge printing press has the capacity to print up to 12 million Scriptures in one year, and since its opening in 1987 has produced 60 million Bibles for distribution in China. Bible Societies are covering the cost of printing paper – £500 for one bale which produces 625 Bibles! By covering the cost of the paper that is used for printing, Bibles can be sold at a reduced price or used for free distribution by churches.
Yuan's Story
Yuan Guiying (pictured) is 65 years old and from Hengshui City, Hebei Province. She had little interest in God until her son-in-law, who is a Christian, was healed from a serious illness.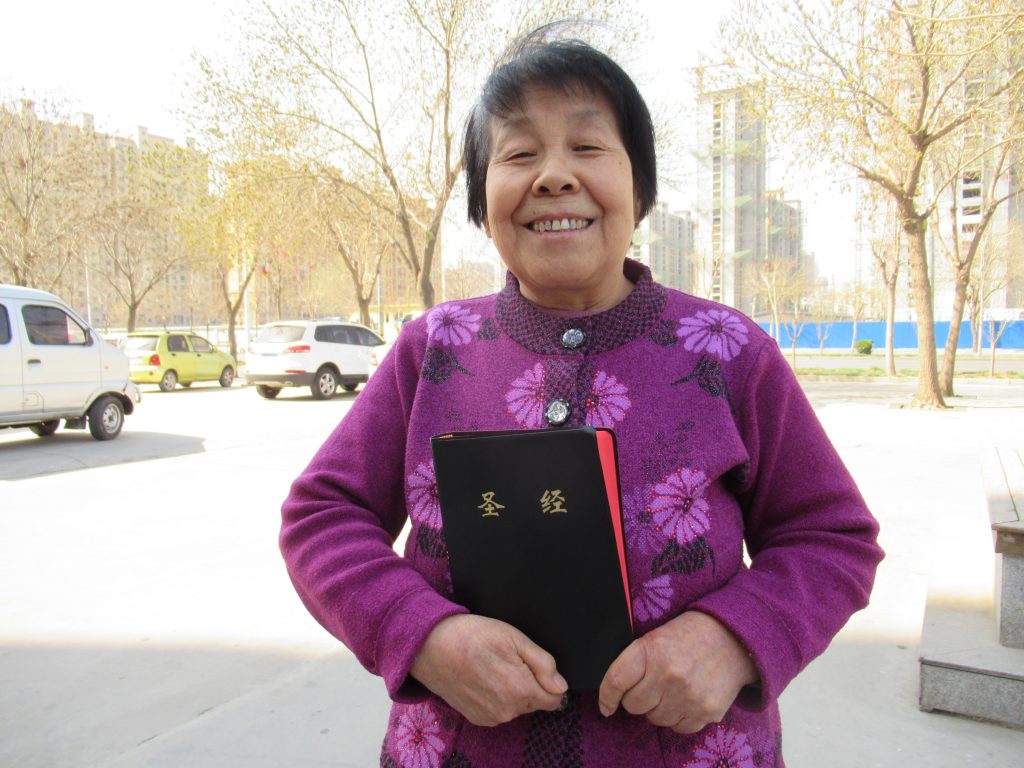 Because of his testimony she began to explore the Christian faith and what it could mean in her life. She began attending church and eventually decided to follow Christ, yet she didn't have her own Bible.
In 2018 Hengshui Christian Council received 300 free Bibles from UBS, Yuan was one of those who received a Bible. Yuan will never forget the day she held her first Bible, which she received shortly after her baptism in 2018.
"This is my first Bible. I was a little overwhelmed when I held it in my hands, thinking to myself that this is no ordinary book, it is the Word of God!" she recalled with delight.
"Now my favourite pastime is reading the Bible. The Word of God gave me real satisfaction and joy which cannot be derived from dancing or winning at mah-jong tables."
Yuan can now read and study the Bible every day, but there are many more Christians like her waiting for their own copy of the Bible.
Find out more about how you can help share the Bible with China's millions.
Photo: 300 Bibles distributed to Shang Dang village church, Jiangsu Province