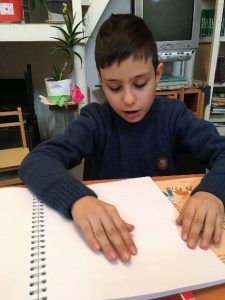 Bible Society NI is part of the United Bible Societies Fellowship that is influencing communities all over the world with the Bible! That is somewhat overwhelming and awe-inspiring!
This brief update is taken from the 2017 Global Scripture Access Report. This is a report that collates the Bible distribution, translation and access that has happened throughout the year, giving us an idea of how far the Bible has reached and how far the work still has to go!
Translation
In 2017, Bible Societies assisted in the completion of Scripture translations in 49 languages spoken by more than 580 million people. 7 communities received their first full Bible and 4 their first ever New Testament. As English speakers, this is so hard for us to comprehend as we have so many translations people can be confused as to which one they should read!
We can see from our own Bibles however, that languages change and develop over time so Bible Societies are also committed to revising existing translations when needed. This gives younger generations the chance to meaningfully engage with Scripture. In 2017, this resulted in 26 new translations and revisions, plus 9 study editions, with the potential to reach more than 566 million people.
Bibles with a Difference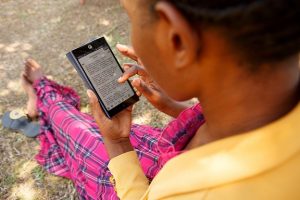 Millions of people can't read printed text, or really struggle to make sense of it. For example, 70 million Deaf people use sign languages as their 'first' or heart language. There are also millions of people who read braille because they have severe visual impairments.
The truth is, there is still a long way to go in making the Bible accessible to these audiences worldwide. Only 44 languages have a full Bible in Braille and there isn't even a single language with a complete Bible in sign language! Bible Societies are working with partners all over the world to change this, so that all can have access to the Bible in their heart language.
There are of course, other mediums for sharing the Bible including audio, visual and digital platforms. Bible Storytelling is not new but has definitely made a resurgence in recent years. It is true that there has been great progress and Bible access has never been so good, yet there are still 209 million people who cannot access the Bible in their own language, in any format, as it simply does not exist yet!
God's Word is living and active and we are in an age where it is spreading more rapidly than ever before. Keep praying that nothing will stop the spread of God's Word and the expansion of His Kingdom!
Be encouraged as you read the whole report here:
https://www.unitedbiblesocieties.org/2017-global-scripture-access-report-gathering-momentum/