The Gathering 2019
---
On Friday the 8th November 2019 we had our first annual supporters meeting in High Kirk Presbyterian, Ballymena.
We had a wonderful evening hearing about our new BIBLE 2020 project for Northern Ireland and from the general secretary of the Bible Society of Uganda, Simon Peter Mukhama, about their projects.
Bible Society NI's general secretary, Catherine Little, started off the night sharing about Bible access statistics around the world and what the United Bible Societies are doing to reach everyone with God's Word.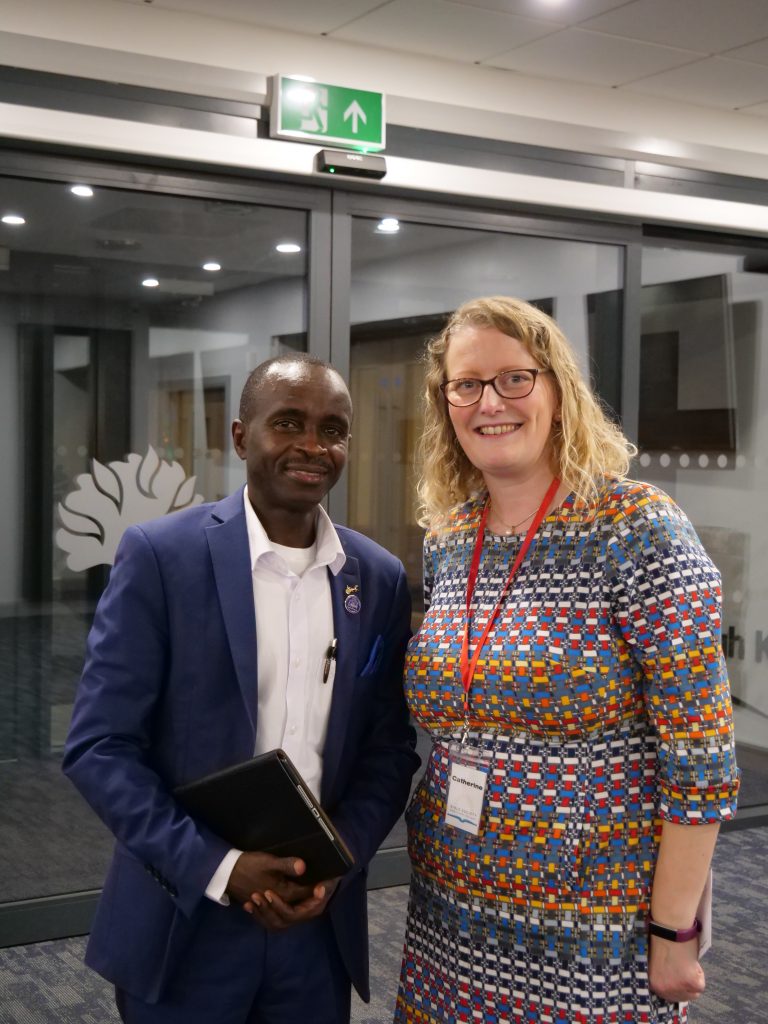 Above: Simon Peter Mukhama and Catherine Little.
Andrew, our community partnerships manager, then spoke to us about BIBLE 2020 and how we can get involved in this Scripture engagement project in Northern Ireland.
We had a time to pray with each other about what we had just heard and sang some praise.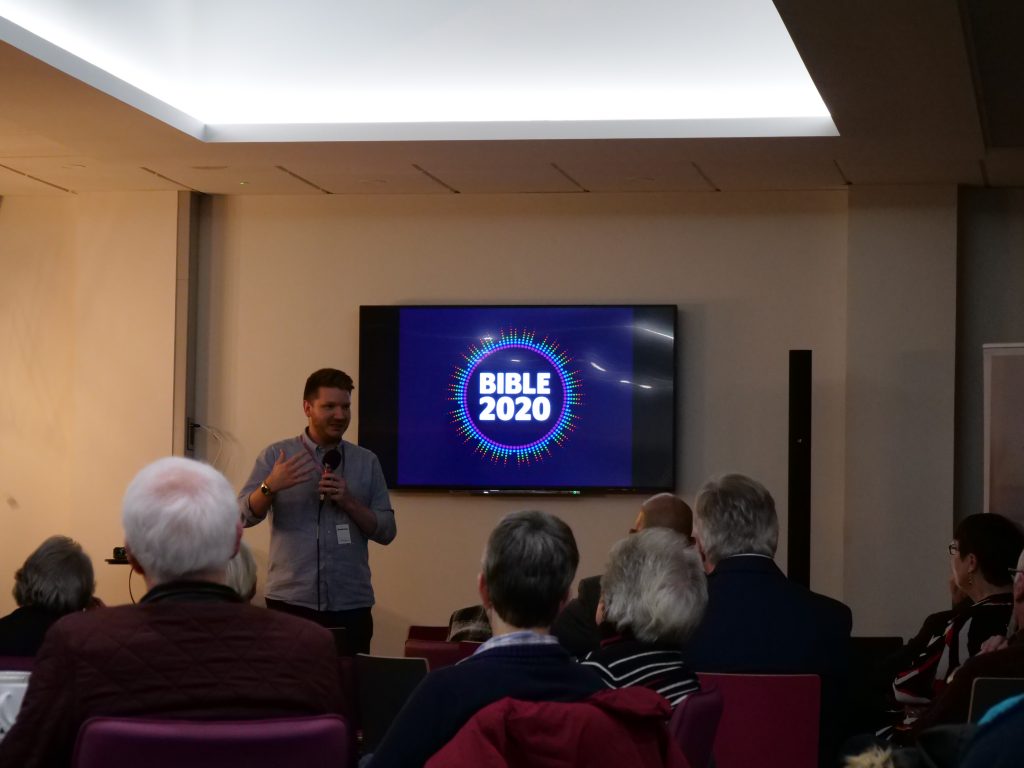 Above: Andrew shares on BIBLE 2020.
Simon Peter Makhama, the general secretary of Uganda, shared with us about his work in Uganda and the projects the Bible Society are part of there. He emphasized that while the Bible is available in Uganda in English it is so important for someone to have a translation in the language of their heart.
"When people read the Bible in English, the words go to their head, but when they read it in their own language, it goes to their heart." He said.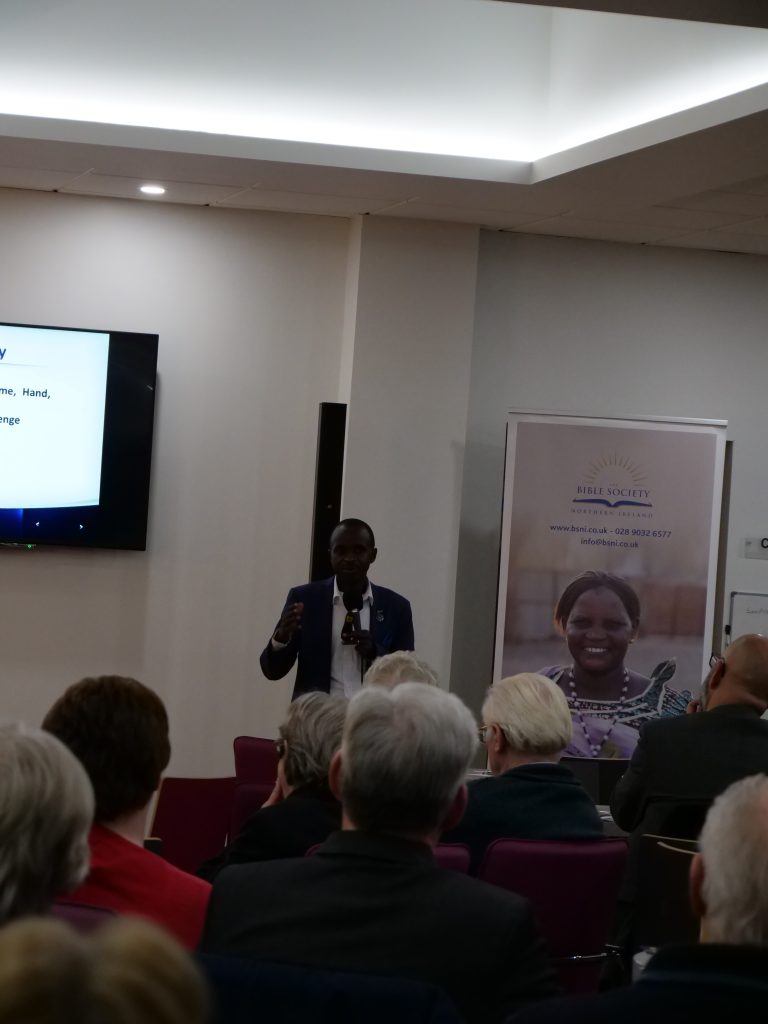 Above: Simon Peter shares about the work in Uganda.
Simon Peter shared about their work translating and distributing the Bible in Braille in Uganda and the joy it has brought. Now the blind are able to read the Bible for themselves and take Scripture readings from the front of church!
Find out more about the Braille Bibles project here.
We finished the evening with tea, coffee and tray bakes and plenty of chat about what we had just heard.
Thank you to all who made this evening possible and to all those who came along. We appreciate your continued prayerful and financial support; it was a blessing to meet and chat with many of you.
We look forward to seeing you all at next year's event!